osama in laden family guy.
composer11
Jul 22, 03:50 AM
Got it. Thanks!

If you haven't seen it before, I found this (http://www.macminicolo.net/) very interesting.


Cool! LOL! :-)

Anyway, wondering if Apple will cut the prices the way the PC market dictates?? Anyone have any ideas? Apple is going to have to get used to ramping and changing the cores all the time, this is NOT IBM PPC, and Intel, AMD etc, release revesions of chips all the time, several times a year. In addition, one of the cool things about this is that the new desktops should allow you to buy the low end system and purchase a CPU and plop it in yourself, saving a bundle, unless of course they, being apple, stay withing market price of CPU's.

A good place to check current prices is..

www.pricewatch.com

Now if they where to solder them on, then I would fume and support the OSX86.org:D But seriously, from what I thought I read not to long ago, Apple is no longer "whoring" their RAM prices and are starting to reflect the "real" street prices of DDR.

IMHO, Apple is going to have to stay competitive with real street prices on their systems (CPU, Motherboard, RAM pricing) and the newer 2 Duo and Memron, Quads, etc are much lower than what IBM was charging them.

For the laptop segment, by the Holiday's, the MacBooks should be equal to the QUAD G5 in power, with the MBP 8 cores (2x4), and desktops in all various ranges.....especially with UB programs, all the way up to 4x4.

Now, if we could only get decent mic preamps, and everything wireless, guitar, etc, everything would be perfect.

Am still awaiting the device you place on your head and think about a song, idea, cartoon, and poof, it's done! LOL!!!
---
in laden family photos. and
As a fomer Mac user, who had Macs from 1987 through about 1997, and did most of my graduate school work on a Quadra in that period, I am looking forward to returning to the fold. For a variety of personal and professional reasons I need and will continue to need a high-end gaming rig, meaning a Windows box, but for my academic work I really want to switch to a Mac Book Pro to replace my aging Compaq laptop that I use as my primary office machine. I want a machine I can carry about, that is easy to use, and that will be more useful for me in doing classroom presentations, working with some video and audio stuff (again for presentations). So a MBP seems ideal.

But I'm also a computer fan, reasonably knowledgeable, and reasonably savvy. I've built machines before, routinely do hardware and software tweaking and upgrading, and have had multiple computers of various sorts since my first back in early 1983. That's the main reason the delay in getting the new MBPs out is frustrating. I don't need a 64bit processor right now. I don't need the extra 20% or whatever it is performance boost. But I also don't want to drop $2500 on a notebook that is neither leading-edge nor a price-performance leader within it's own market segment.

In buying PCs, I usually buy a step below the best, because the price performance ratio is very good. Until Apple upgrades the MBPs, I can't do that, as there is only, um, one choice really. I also can't get the latest and greatest, C2D, either. So while the current Yonah MBP is 100% fine for my needs, I'm reluctant to drop a wad of cash on it when I know that is will either be 1) superceded by a newer model I'd buy for the same price, or 2) reduced in price to help clear out the old stock. Either of those options would work for me at this time, but neither is available.

Part of buying something like a Mac is the satisfaction one gets from buying a well-engineered piece of gear that works and looks and feels like a sophisticated work of technology. The current MBPs lose a lot of that when you know you're buying something that is in the last days of its product life cycle, even if you also know it doesn't make any difference in day to day usability.

Luckily, my old machine is working fine, so I can wait, but still, bah....
---
osama in laden family
WOW! Octo cores:eek:
Im due a new computer and every time I hear about whats in the pipeline I bump my purchase date ahead another 4 months:o
---
in laden family photos.
ten-oak-druid
Apr 19, 09:01 PM
I remember when the ipad 2 was announced. A samsung CEO said "we're going to have to rethink our copy of the ipad." Very innovative.
---
(Collection of Omar in Laden
will apple lower the actual prices of macs?
intel is about to cut 61% of the prices of core duo's...

Probably not, except maybe the Mini. Expect chips to shove down the product line, rather than Apple to mess with the pricing structure. And at best, any price drop would be 10% or less, on average, because of the cost of the other components.
---
osama in laden family guy.
Multimedia
Jul 21, 12:51 PM
All I will say is that you are not a typical user. You are not even close to typical.

OK. So maybe you need ten thousand cores and three million gigabytes of RAM. Don't think for an instant that the majority of the world shares your requirements.I may not be typical today, but in future a majority of Western Pop-Culture type users - not the world - will want to be able to archive HDTV to mp4 off their original recordings in a flash and only more cores will solve that problem.

And I never said anything about needing ten thousand cores etc. I think it is quite realistic for the majority of Western Pop-Culture Type Nationalities ONLY users to need 16 or more cores by 2010. Thank God we will begin to get them by 2008. :eek:

I don't begin to pretend we are discussing the world's users' needs here. Only Westerners with heavy Pop-Culture Multimedia type usage - Video iPods HDTV Sat Radio etc.

I believe that there is a fundamental lack of imagination on this front - because it hasn't been possible to date, therefore it isn't in the consciousness of many users yet as a possibility they would think of doing. It's not so much that I'm atypical as it is I am already thinking outside the box of how we've been doing stuff to date. Soon many will begin to see the new ways we will be able to get stuff done faster thanks to more Cores inside.
---
in laden family guy. osama in
gregarious119
Jul 14, 02:34 PM
To charge $1800 for a system that only has 512MB is a real disappoitment. 1GB RAM oughta be standard, especially with Leopard being on the horizon.

Unless the Xeon is that expensive (which I can't see how it would be), I don't see that as anything except creating some seperation between the configurations.
---
osama in laden family guy.
I just applied to a job at MS, its not the first time either last time they emailed me and asked for more information concerning the position -- had to answer questions on line :eek: :mad: :p

This time I had to create a new profile though and in the profile where the resume was everything worked fine ACCEPT !!!

I could not enter ANY text in the field for the RESUME !!

I could only put 0 text in the RESUME FIELD !

So I submitted for the job, a resume name, but NO resume !!!!!!!

That's .NET technology for you ...


Don't you LOVE Microsoft ;) :D
---
osama in laden family
MattSepeta
Mar 23, 11:20 AM
I certainly realize that the circumstances are different, but the fact remains, we launched missiles at another country.

http://www.youtube.com/watch?v=Adpa5kYUhCA
---
Bush Bin Laden Family Ties.
Without any adapters and just the phone this is what Radio Shack says...
My phone was just replaced by Apple a few weeks ago. I am curious to see if the value drops as each day goes on. I don't want to be without a phone right now but that isn't a bad value being the value of them on eBay right now. Making $30-40 isn't worth the trouble on eBay. I will be trading mine in for sure.

http://i50.tinypic.com/1z9nbd.jpgThey're using different quote systems in the store. My pristine 16GB 3G with charger came in on the web @ $185.94 while the in store quote is only $141 and dropping daily according to the manager here. So I'm doing the FedEx pre-paid shipping to CEXCHANGE for the higher amount. Might have to wait for the gift card past the 24th but I'd rather get the higher amount. Plus my store manager says he'll hold my reserved iPhone until the gift card comes back if it doesn't arrive back in 2 weeks. :)
---
osama in laden family
Lone Deranger
Mar 31, 05:30 PM
To put it in Nelson's words:
---
osama in laden family photos.
Anyone know where to get a fast car? My level isn't enough for the good ones in store (only 21 atm, need 23) but all my opponents have +900hp ~700kg cars so my 840hp Lambo just doesn't cut it anymore. Have around 1.8m cash plus 40 cars so money isn't an issue but I just can't find any :(

Corvette ZR1 with Racing Mod. Tune it to max (but get the racing mod and oil change first thing) and you have a 905HP full on racing car for about 600,000cr

In setting makes sure to give it the Maximum amount of Downforce you can, and turn down the accelerator and torque in the LSD, so it's a little easier to control the power.

And Soft Slicks are a must as well.

Here is a pretty good tune (http://www.gtplanet.net/forum/showthread.php?t=136110#post4225807) for the ZR1
---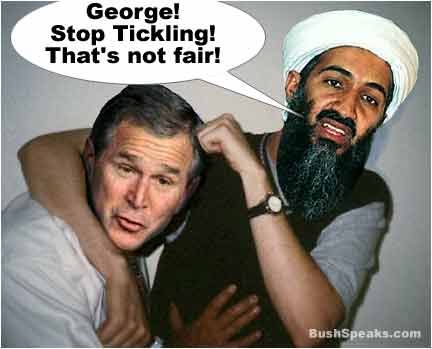 osama in laden family photos.
I'd be fascinated to know exactly what you did to "discover" those layers, 5P. I have Photoshop and Illustrator too. Guess what? One layer. Nothing selectable. At least one of us is talking complete bollocks.

He didn't discover anything, he just bought in to the reactionary right wing propaganda spreading like wildfire on the internet.
---
osama in laden family guy.
dornoforpyros
Aug 27, 08:41 PM
you know what? I like the g5 powerbook next tuesday joke enough that I think MR should print it on a t-shirt! :)
---
osama in laden family guy.
The Beatles
Apr 12, 02:52 AM
Wirelessly posted (Mozilla/5.0 (iPhone; U; CPU iPhone OS 4_2_1 like Mac OS X; en-us) AppleWebKit/533.17.9 (KHTML, like Gecko) Version/5.0.2 Mobile/8C148 Safari/6533.18.5)

Just picked up a Atrix 4G and on my way checked out the iPhone 4 - it looks decidedly antique and bland in front of the competition

If you're going to judge "looks," the Atrix looks (and feels) like cheap junk next to the iPhone. Just like practically every other Android phone on the market. The iPhone looks like a Rolex sitting next to the Casio of the Android offerings.

Enjoy the plastic. ;)

That's what I was think but decided, if that's his taste live and let live.
---
Bush and in laden family in.
fsck-y dingo
Apr 27, 08:53 AM
for all the tin foil hatters out there, what will happen to the phone performance when the location services are turned off?

Improved battery life. :)

I only activate Locations Services when I feel it's needed. Maps, Star Walk and MLB at Bat are about the only ones that come to mind. I don't keep Location Services turned on all of the time. I switch it on before using one of these. For The Weather Channel and other apps that require a location to function I manually enter it.

I've got the Cydia tweak Untrackerd installed and haven't noticed a slow down with any apps regarding location. I run Speed Test without Location Services and it's quick to choose a nearby server using cell tower info. This is why I don't think the record of previously used towers is needed as much as Apple says. Things work well, and fast enough, without these stored lists.
---
Bin laden family photos. was
AMEN!!!! This whole thread has the tone of a spoiled 13 year old's "I want" tirade. All the benchmarks show little difference between Merom and what you can buy today...and the 64 bit argument is really moot for most users because....(ready for it)....it's a laptop! Very few will have more than 2GB RAM on it anyway, and addressing larger RAM partitions is the #1 64 bit advantage.

You can get a real speed boost just by compiling to 64-bit (naturally this depends on the source). The 64-bit benefit will increase over time on the Mac platform. On 64-bit Gentoo I had the chance to compare 32-bit & 64-bit binaries on exactly the same PC, & disagree entirely with your statement. Programs that can take advantage of 64-bit architecture, & are subsequently compiled for it, are definitely something to be desired.

Add grudging 32-bit hanger-ons to the spoiled 13 year olds on here.
---
in laden family photos. even
---
osama in laden family guy.
This is just a preview of the future, Android based tablets will clean the iPads clock. Apple made the so-called iPad 2 as a 1.5. Low res camera, not enough RAM, and low res screen. It's going to be a verrrry long 2012 for Apple. Sure it's selling like hot cakes now, but when buyers see tablets that they don't have to stand inline for, that have better equipment and are cheaper ... Apples house of cards will come crashing down around them.

The only strength that Apple has is the app ecosystem; which is why they are going after Amazon for spiting on the sidewalk. They know the world of hurt coming their way.

Phew, I was beginning to get worried that you hadn't chimed in with your "opinion" yet. Given that everything you've said in the last six months or so has been absolutely wrong, I'll consider your post a guarantee of the iPad's success. Buy buy buy! ;-)
---
Glideslope
Apr 25, 03:53 PM
Except it doesn't use GPS data. It uses cell towers and wifi.

Ouch!!!!! :apple:
---
Lord Blackadder
Mar 23, 05:50 PM
Here we have an article laying out the case for non intervention (http://english.aljazeera.net/indepth/opinion/2011/03/2011322135442593945.html) by a Princeton law professor (emeritus) published by Al Jazeera. A worthy read, and here are two exerpts I've commented on.

In effect, overall historical trends vindicate trust in the dynamics of self-determination, even if short-term disasters may and do occur, and similarly underscores the problematic character of intervention, even given the purest of motivations, which rarely, if ever, exists in world politics.

I find it hard to disagree with this, but watching Gaddafi strongarm his way back into authority is a very bitter pill to swallow - plus, historical trends also suggest that other nations rarely resist the temptation to intervene when they feel they have something to gain by intervention (be it increased political influence, territorial gains, economic interests etc). The current structure of the UN is unable to prevent this. Also, even without direct intervention, the process of self-determination does not exist in a total vaccum. I wonder how the author regards more passive measures such as official censure, economic sanctions, asset-freezing etc etc? Do he consider those to be intereferences to self-determination?

The Charter in Article 2(7) accepts the limitation on UN authority to intervene in matters "essentially within the domestic jurisdiction" of member states unless there is a genuine issue of international peace and security present, which there was not, even in the claim, which was supposedly motivated solely to protect the civilian population of Libya.

But such a claim was patently misleading and disingenuous as the obvious goals, as manifest from the scale and character of military actions taken, were minimally to protect the armed rebels from being defeated, and possibly destroyed, and maximally, to achieve a regime change resulting in a new governing leadership that was friendly to the West, including buying fully into its liberal economic geopolitical policy compass.

Using a slightly altered language, the UN Charter embedded a social contract with its membership that privileged the politics of self-determination and was heavily weighted against the politics of intervention.

Neither position is absolute, but what seems to have happened with respect to Libya is that intervention was privileged and self-determination cast aside.

It is an instance of normatively dubious practise trumping the legal/moral ethos of containing geopolitical discretion with binding rules governing the use of force and the duty of non-intervention.

We do not know yet what will happen in Libya, but we do know enough to oppose such a precedent that exhibits so many unfortunate characteristics.

It is time to restore the global social contract between territorial sovereign states and the organised international community, which not only corresponds with the outlawry of aggressive war but also reflect the movement of history in support of the soft power struggles of the non-Western peoples of the world.

I do agree with him that it would be foolish not to recognize that the ultimate goal here is - yet again - regime change regardless of what the official statements and resolutions state.

But while the author adheres to a legal argument, reality is more expansive in my mind. Isn't the UN, by it's very nature, interventionalist on some level? Also, at what point does outside influence affect "self-determination" to the point that it is no longer that? Surely there will always be outside influence - but when does it interfere with self-determination?

Of course, all of these considerations are irrelevant if you are against the concept of the UN or even foreign alliances, as a vocal minority of conservatives are in the US. I imagine they'd prefer to let the "free market" somehow decide what happens.
---
Now come on. Time machine? With a picture of outer space and stars? This looks so gimmicky.

True, it's a cool demo, but hopefully there's a simpler default interface.
---
Isn't it 100,000 sold into the distribution channels?

How many are really being bought?

Now that would be a fair comparison.


Have you read the somewhat flawed logic that the article is based on at all?
---
"The-Most-Powerful-machine-more-powerful-than-Pentium1-2-3-4-Merom-Conroe-Norah-Or-was-it-Jonah-or-Yonah-Xeon-Neon-Freon-Argon-Vista-Panther-JamesBond-MrBean-Xmen-Batman-and-Jesus-put-together"

And more famous than the Beatles...
---